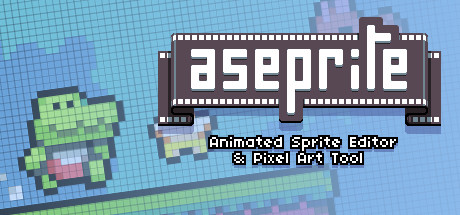 I am going to be sharing my art soon so I thought I would share the programs that I use! I am a huge fan of pixel art and the program I like to use for that is Aseprite. Its super easy and simple to use and yes it does have frames! I think the only thing its lacking is easy sprite sheeting so you will need another program for that unless your willing to go with the way its sprite sheet is set up.
For 3 dimensional art I like to use Cubik, or Blender. I don't have practice in blender to much yet... but, I have been practicing with Cubik and I am really excited to get into more work with it. If you play Minecraft and want to do modeling for Minecraft then I would go with the Cubik.
I also like to use Corel Painter when I use my drawing pad!
Art Programs:
Aseprite -
http://store.steampowered.com/app/431730/Aseprite/
Coral Painter -
http://www.painterartist.com/en/product/painter-essentials/
Cubik -
https://cubik.studio/get
Blender -
https://www.blender.org/
"Heart is the strongest muscle -Braum"